What is Google Shopping?
Google Shopping is the product based results which appear when you search in Google, and appear with pictures of the items for sale, together with the name of the company selling them. See the example screenshot below.
These are sponsored advertisements. So the seller is charged each time someone clicks on one of the results below. This is known as "Pay Per Click", or "PPC" for short.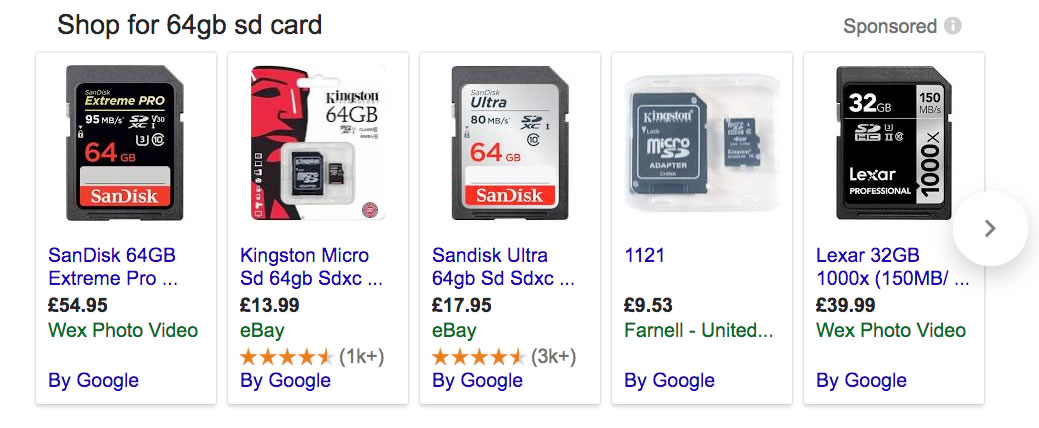 Can I use Google Shopping with my website?
If you have one of our ready-made / off the shelf websites:-
All of our ready-made websites made in the last few years have this feature
You will need to be on the "Large" plan, or upgrade to the "Large" plan (contact us for details)
You can find out what plan you're on from the home page of your website manager

To manage or set up Google Shopping:-

Go to the "Settings" menu and then "Multi Channel and 3rd party" sub menu on the website manager
Then choose the "Google Shopping" option under the "Google" menu

If you have a bespoke website:-
Please contact us for details so we can enable this for you.